Here at Old Skool MTB we believe in giving our customers the very best when it comes to their mountain bike experience. That's why we have teamed up with two fabulous local guides and coaches.
Tom Hutton MTB Guilding
Tom Hutton MTB Guiding is a local mountain bike guiding, coaching and holiday company that runs trips all around the UK. Tom is the route researcher for mbr magazine, so there aren't many trails he doesn't know. Alongside his partner, Steph Duits, they can offer anything from half-day skill sessions, to big day rides, or longer holidays. This year we are teaming up with Tom for two Snowdonia VIP weekends.  You will spend two days riding the best of Coed y Brenin and exploring hidden mountain singletrack far from the crowds.
The weekends include:
Two nights accommodation in our comfortable and spacious twin rooms.
Three course evening meals, breakfast, packed lunch, drinks (wine, beer and soft drinks) and an endless supply of tea/coffee and cake.
Two days guided riding with a maximum client to guide ratio 8-1.
Travel to and from the trails in a mini bus with a dedicated driver.
To access the weekend's riding you should be comfortable tackling trail centre Reds as a minimum, and happy to have a go, or at least walk, more technical stuff. Each day's riding will be 5-6 hours with plenty of ups and downs.
Dates available:
March 16th-18th 2018
October 26th – 28th 2018
Pricing
£295 per person
Contact
For more information or to book contact Tom:
07974912479
Facebook – @mtbguiding
Coaching & Guided Rides with Ed Roberts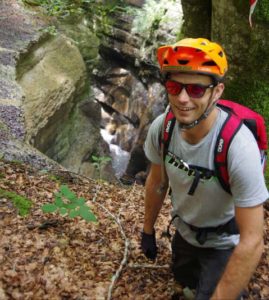 Ed is an accomplished rider, racer, guide and coach. He has experience of riding and racing all over the globe, having spent the last few seasons racing the Enduro World Series. Based here in North Wales, Ed has the skills to help you get the most out of your riding, delivering bespoke coaching sessions and guided rides for individuals or groups.
Coaching sessions are tailored to meet your needs, but often focus on positioning on the bike, weight shift, braking, cornering, getting the front wheel in the air, jumps and drops. If you are looking to turn to racing or just improve your times, with a Masters in Exercise Physiology, Ed can help you out with all your performance and training questions.
Ed's extensive knowledge of the surrounding trails means he can build the perfect route to suit any ability, getting the best from the wonderful playground that surrounds us here in the Welsh hills. So, whether you're looking to improve your skills or find some lesser known trails, for a scenic day out or gnar fest of technical trails, he has you covered.
Pricing:
Coaching or Guided Session.
Half Day:    £100 for one person, followed by an additional £20 per person after that. i.e. 2 people = £120, 3 people = £140, etc.
Full Day:    £180 for one person, followed by an additional £20 per person after that. i.e. 2 people = £200, 3 people = £220, etc.
Group sizes can be to 8 people. However, if you have more than 8 in your group we can arrange for an additional coach/guide or arrange a split day of coaching / guiding for your stay.
If you are interested in some coaching or guiding (or a bit of both) during your stay at Old Skool MTB, please contact us for more information and availability.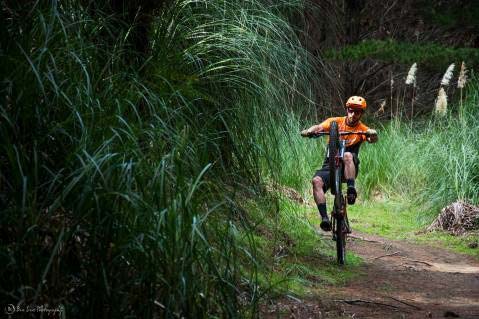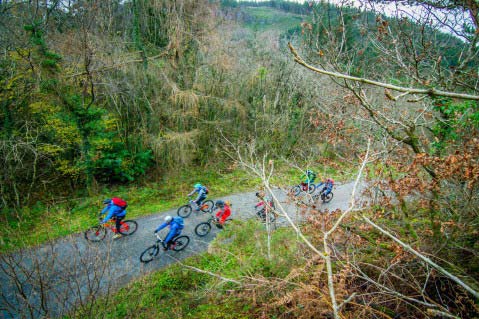 Ed is Supported By: